Development & Commercial Real Estate Sign Experts
Full Service Sign Packages
Simple Sign is a sign company providing Corrugated signs for the Metro Vancouver & the Greater Toronto Area. By focusing on Corrugated sign products, Simple Sign reduces our job turnaround time and is able to offer our customers very competitive pricing. Our goal is to make our customer's ordering process easy, painless, and streamlined. We do this by offering an all-inclusive sign service. Our all-inclusive sign service includes: graphic design, design proofing, sign construction, sign installation, and sign removal.
Order Your Sign
Save yourself the headache of messing around with print shops. Simple Sign specializes in commercial signs and will make sure that your signs meet regulatory requirements and look sharp. Signs are fully customizable and proofs can be sent to your city planner for approval.
Time is money in the real estate and development industry. Upon approval of your proofs, Simple Sign will print and install your sign
within 3 business days
. To make sure your signs stand strong, each one is staked or weighted and backed with three 1×4" pieces of wood.
When you're done with your Corrugated sign, Simple Sign will promptly remove and recycle it, free of charge. This saves you the time and cost of removal and disposal and reduces the environmental impact of your projects.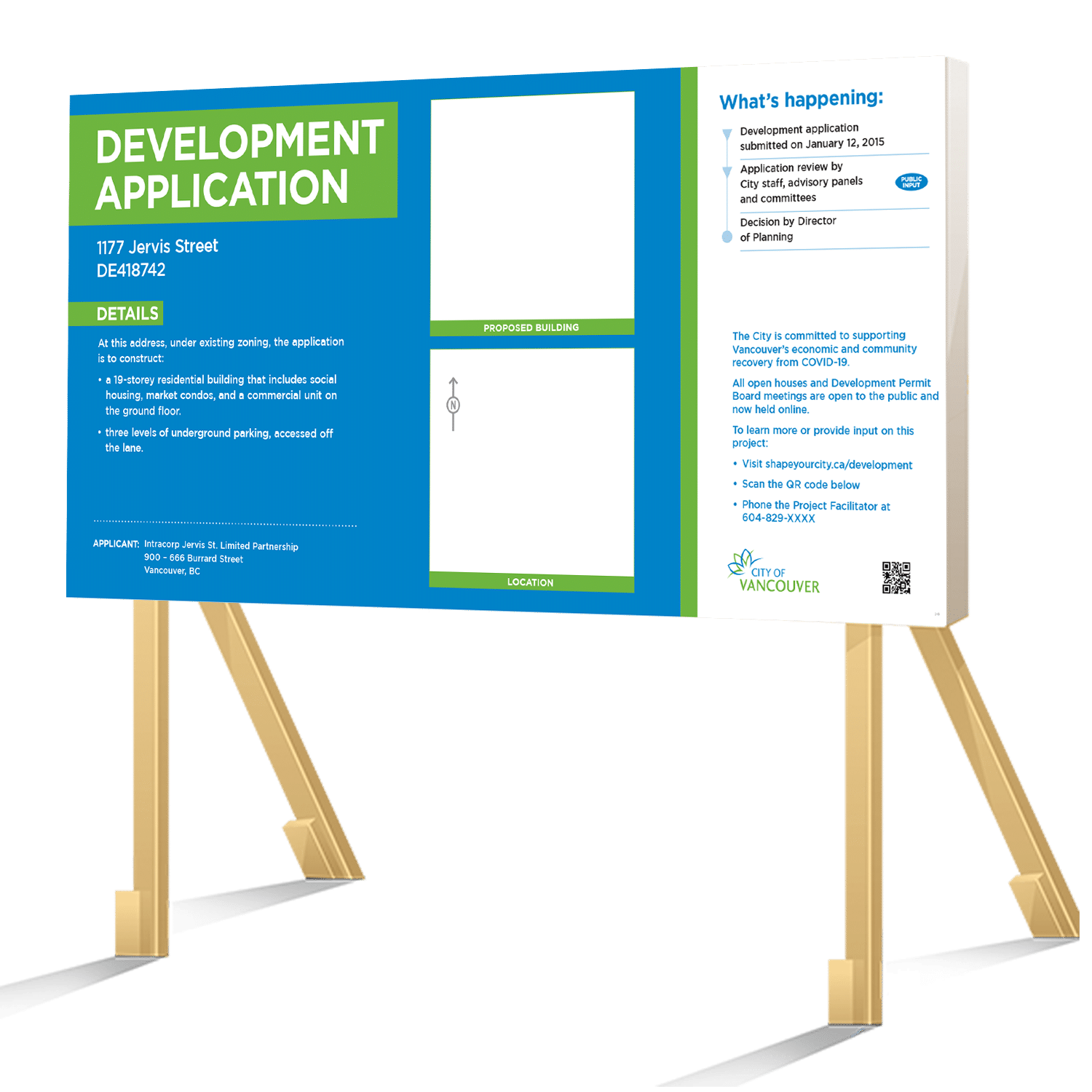 All-Inclusive Sign Packages
Our Pricing includes: Sign design, Printing, 3-day sign installation* and Optional Free Sign Removal
*3-Day installation upon client design approval
Communication
Excellent communication with our customers is extremely important. We encourage our sign installers to contact our customers directly, should they have any questions about a sign installation method or location.
Fast Turn Around
Our sign company exclusively offers Corrugated signs. It's all we do! This allows us to offer a much faster turnaround time for sign printing and sign services. Ask about our optional rushed 2-Day sign installation service.
We Recycle all of our Signs
Our sign company strives to reuse and recycle all our sign materials. Not only is this good for the environment and communities we work within, it also saves our customers the time, cost, and effort in disposing of signs themselves. All our sign products are made with Corrugated, which is environmentally friendly and easy to reuse.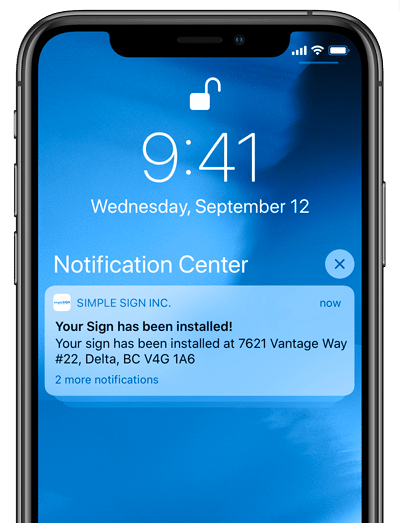 Who does Simple Sign work with?
We have the pleasure of working with Metro Vancouver & the Greater Toronto Area architects, developers, realtors, property management companies, construction companies, and homeowners. We also provide signage for many businesses that are looking for a cost effective way to advertise their business and products/services. Why do our customers love the Corrugated sign products and services our sign company provides? Most importantly, we simplify our customer's sign ordering process. We offer high-quality products, and our fast turnaround time can meet any customer's schedule. Additionally, our sign company is fully insured, WorkSafe certified, and has business licenses for all local municipalities.
Order Your Sign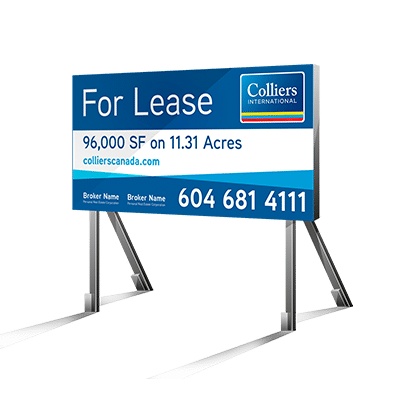 Fast, Hassle Free, Reliable and Recyclable Corrugated Signs
The Simple Sign Advantage
Trusted by the Top Brokerages in Metro Vancouver and the Greater Toronto Area