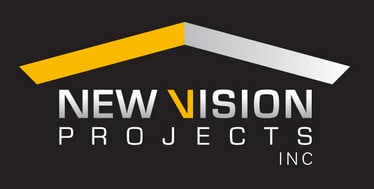 At Simple Sign, we specialized in Development Permit Signs, Variance Sings, and Rezoning Signs. Long before our customers require Permit Sign they usually deal with a general contracting company, like New Vision Projects. Although New Vision Projects offers many services, their main focuses are:
Kitchen renovations
Home additions
Deck and outdoor additions
Complete home renovations.
For more information on the services that New Vision Projects provides, click here.
The founders of New Vision Projects are Danny Christian and Brandon Smith. For years, the owners of New Vision Projects have built an outstanding reputation for themselves. Their attention to detail, accurate renovation timelines, and quality of work are just some of the company attributes their customers rave about. See what New Vision Projects' customers are saying here: http://newvisionprojects.com/testimonials
Finding the right company for home renovations can be very stressful for a home owner. A company like New Vision Projects knows the value in establishing trust with their clients. They ensure their customers are involved in the renovation planning process, eliminating room for errors and miscommunication. What is the result of careful planning and collaboration between New Vision Projects and their clients? Comfortable, stylish, and modern living spaces that their clients can truly call their own. For photos of New Vision Projects' work, see their photo gallery here: http://newvisionprojects.com/gallery 
If you are looking for a home renovation, contact Danny or Brandon to set up a meeting. Their contact information is displayed below:
Danny Christian, [email protected], 604-725-3191
Brandon Smith, [email protected], 604-690-1694
All the best,